Introduction
Shaathi Mentoring Programme is a project of the Osmani Trust. The Trust is a youth and community organisation that offers a wide range of community, health and sports initiatives tailored to the needs of the community. It aims to provide a holistic service, which helps people, particularly those living in disadvantaged urban communities to re-engage with mainstream society and improve their quality of life.
The Shaathi Mentoring Project is well known to Tower Hamlets Children's Social Services, Police, Schools and other statutory and voluntary agencies. We have the referral mechanisms in place and regularly receive referrals from the above agencies as we have been delivering the project for over 12 years. The mentoring project works with and alongside mainstream services such as School's, PRU's, Youth Services, Social Services, NHS and other agencies.
Shaathi acquired the NCVO Mentoring and Befriending's Approved Provider Standard (APS), which is the national quality standard developed specifically for mentoring and befriending services.
Role of Shaathi
Shaathi seeks to connect its clients to a positive role model. Mentors provide advice, guidance, practical assistance, emotional support, encouragement and adopt a non-judgemental attitude towards the client's life – these may be issues relating to family, housing, bullying, health, relationship and so forth. The service is strictly confidential as well as person centred.

The aim of the Shaathi is to:
Provide a positive role model
Raise client's self-confidence, esteem and career aspirations
Promote and encourage healthy life styles
Enable positive and constructive use of time
Provide social, practical and emotional support
Reduce anti-social behaviour
Improve social, communication and life skills
Direct or refer clients to complimentary services
Provide a culturally sensitive service
Provide a holistic service and support for families and carers
Ensure clients work towards achieving accreditation
Work towards reducing the risk of re-offending
There are two strands to the Shaathi Mentoring Project
The Process and Model
A client may be referred by an agency however a Shaathi Referral Form must be completed and submitted to the project. Referral agencies must ensure that both client and family are aware of the Shaathi programme and give consent to making the referral.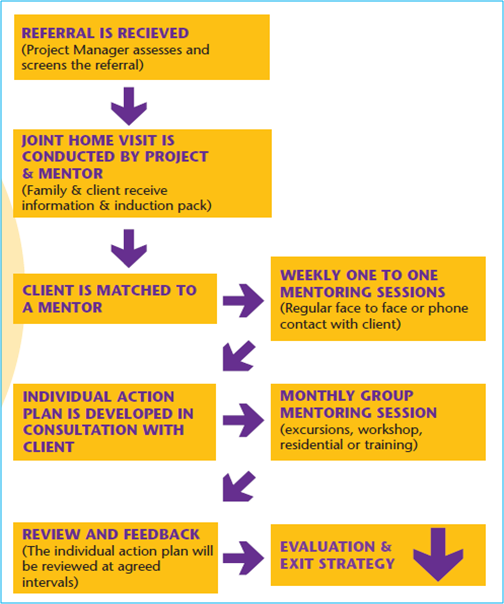 Referral Process for Lead Professionals and Agencies
Once you have identified a client that can benefit from the mentoring project and have met the eligibility criteria, please request a referral form. It is also vital that all agencies seek consent from both the client and their family or carers before making the referral. Thereafter give us a call on 0207 247 8080 for a brief discussion, upon request we will send you a Shaathi Information Pack and a referral form.
Acceptance on the programme will be subject to availability and agreeing to the terms and conditions of the mentoring programme.
________________________________________________________________
Contact Details
 Shaathi Mentoring Project
Mahbubun Khanom (Early Intervention Manager, Family Mentoring Programme)
mahbubun.khanom@osmanitrust.org
0207 247 8080
Osmani Trust
Osmani Centre
58 Underwood Road
London E1 5AW
Tel: 0207 247 8080
Email: shaathi@osmanitrust.org
www.osmanitrust.org