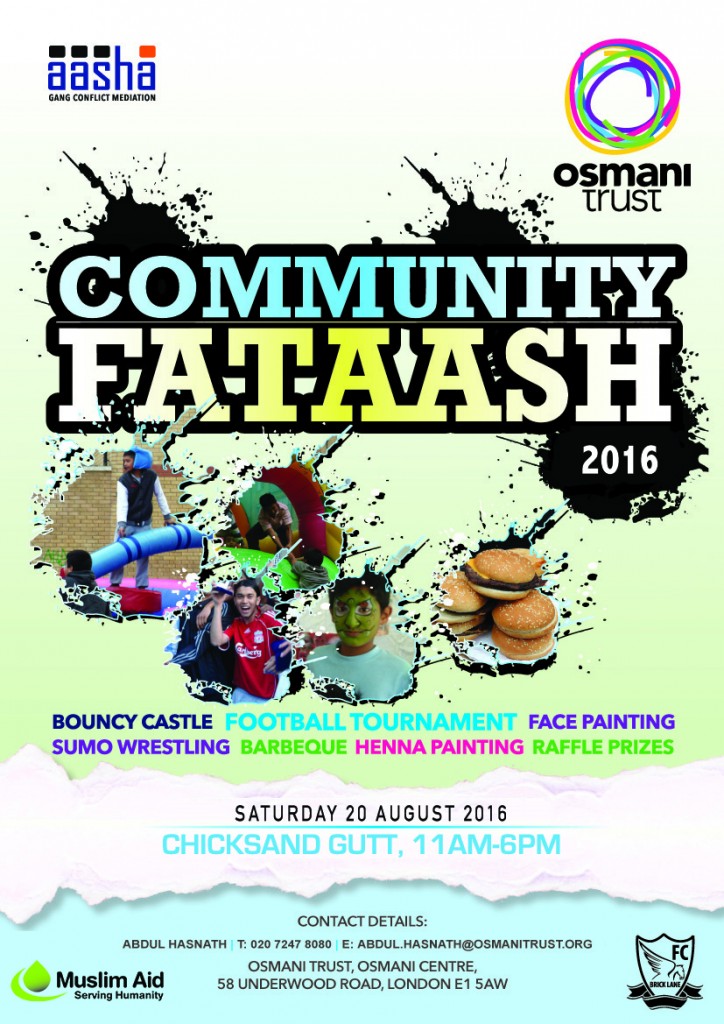 Annual Fataash Community Fun Day and Football Tournament  
Date: Saturday 20th August 2016.
Time: Starts from 11am.
Venue: Chicksand Estate/Sunken Football Pitch
Aasha welcomes you to our Annual Fataash Community Funday and Football tournament. The event looks to attracted more than 500 locals and young people from across borough. The fun day will provided activities for all ages from bouncy castles, face painting, BBQ to the eagerly awaited famous 5- Aside football tournament in the Brick Lane Sunken Pitch.
This year we are adding a special aspect to the event. We are hosting an additional mini exhibition tournament for the first generation of Bengalis who initiated the footballing scene in this borough. There will be also a photo exhibition of them from the 70's, 80's and the 90's displayed at the event.