Press Release
FOR IMMEDIATE RELEASE: 6th August 2015
Tower Hamlets Community Cup 2015 (10th Anniversary)
On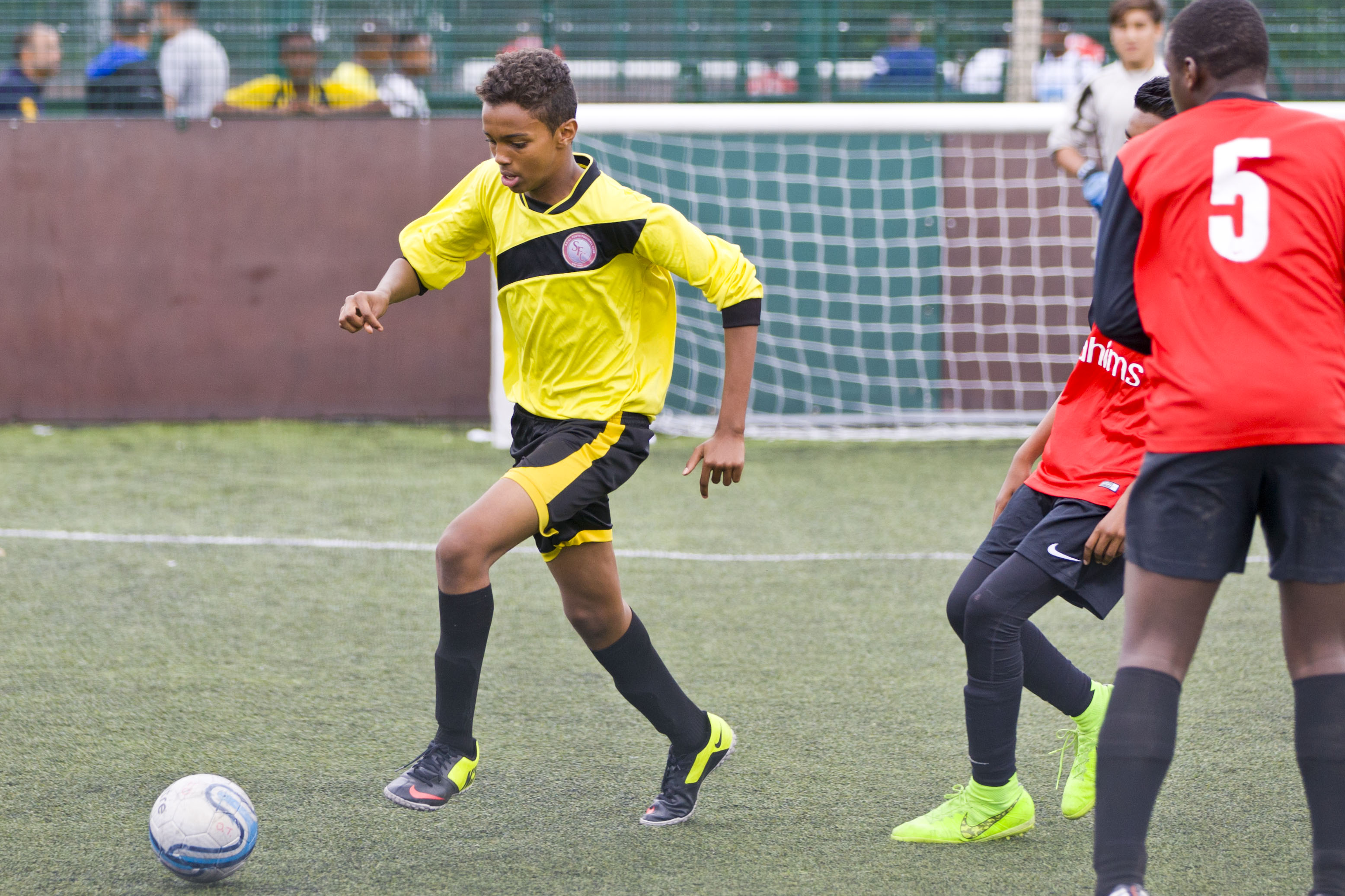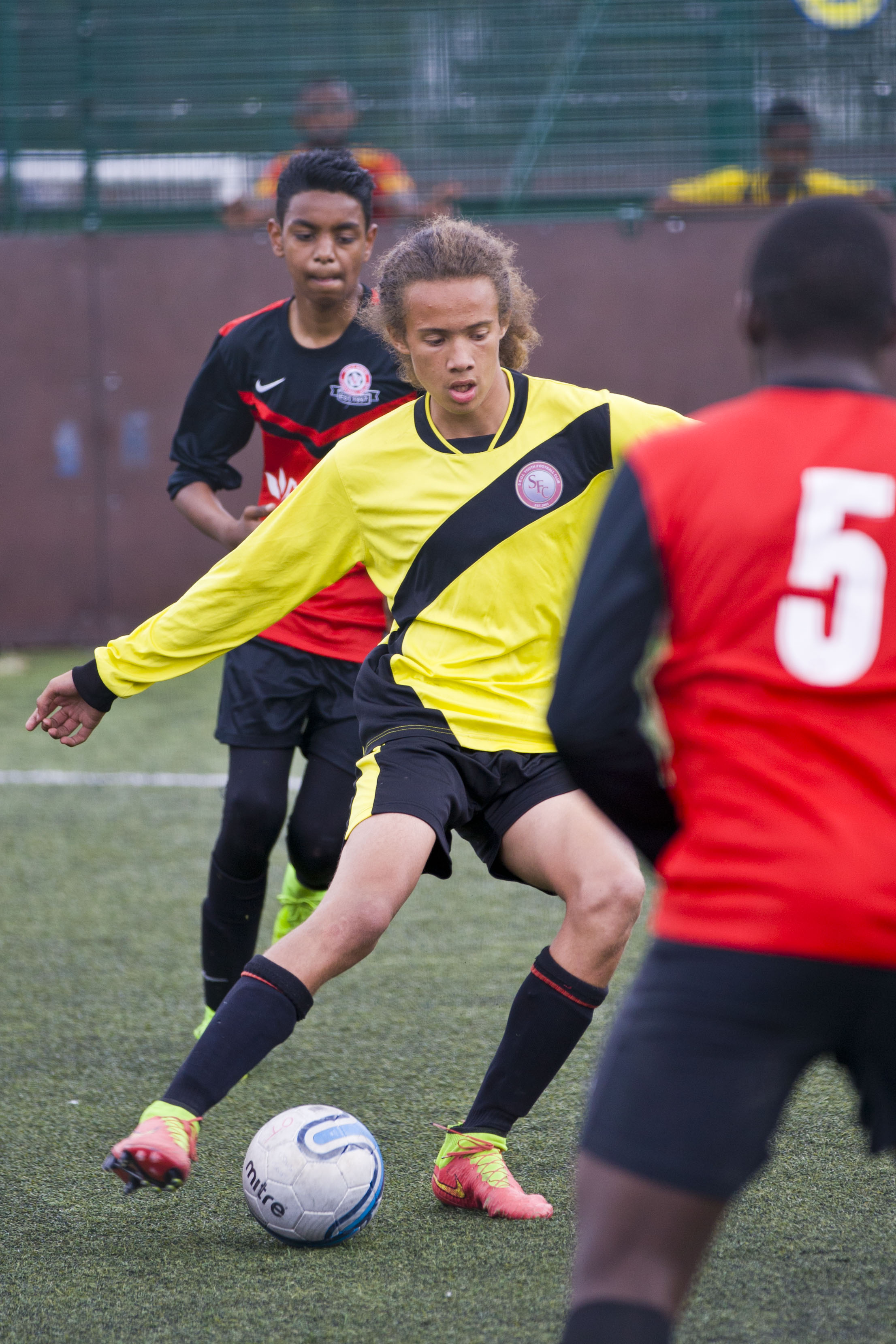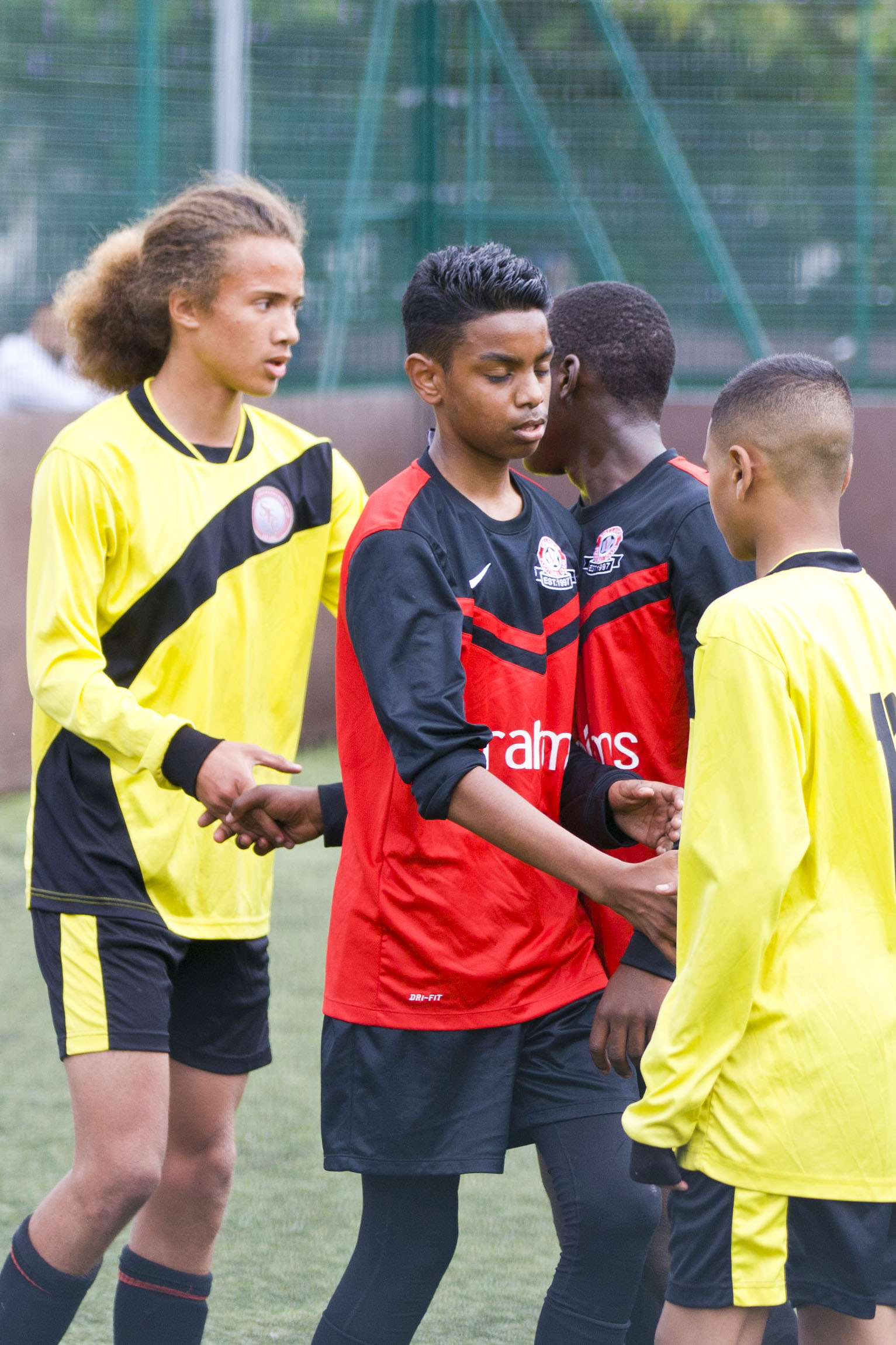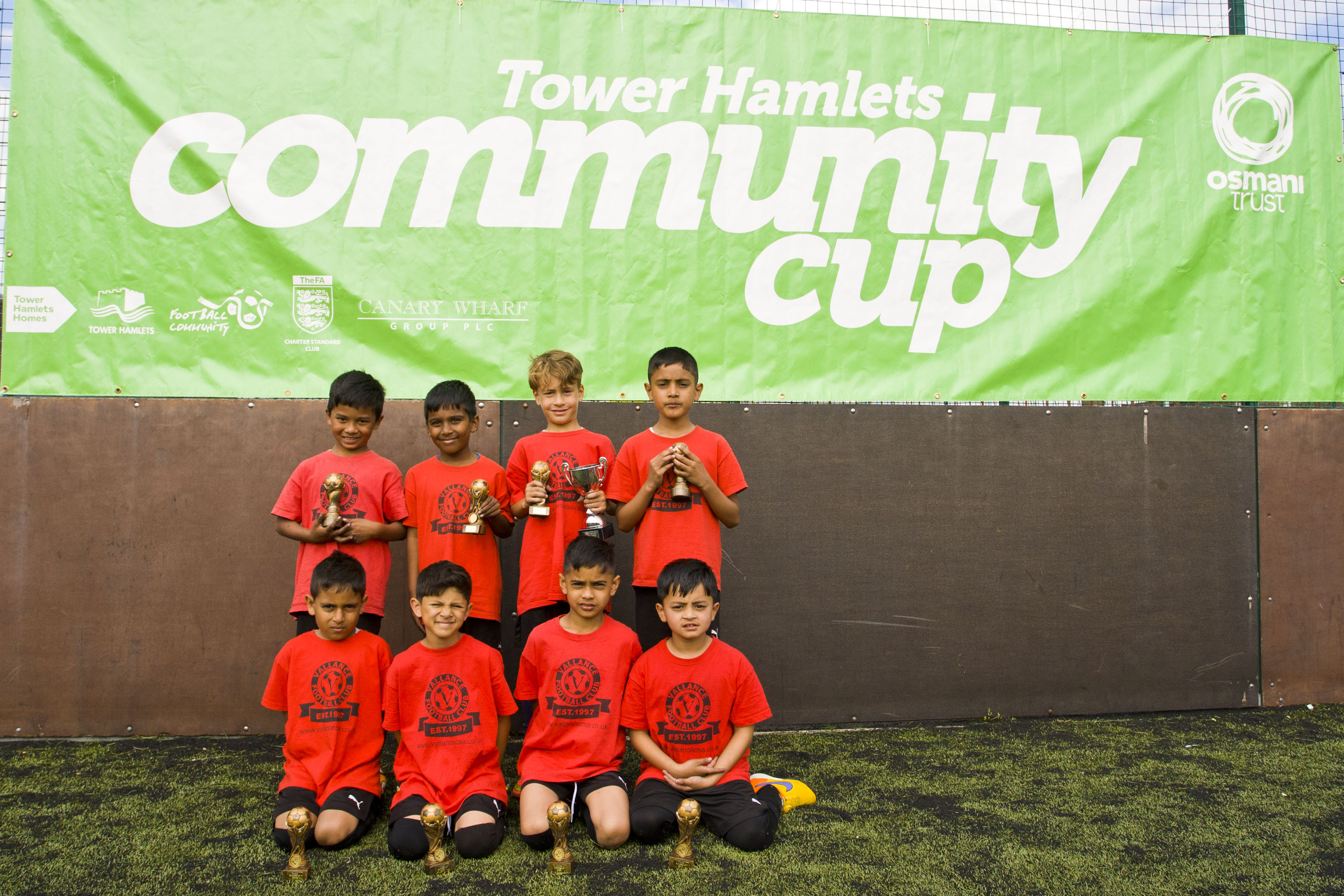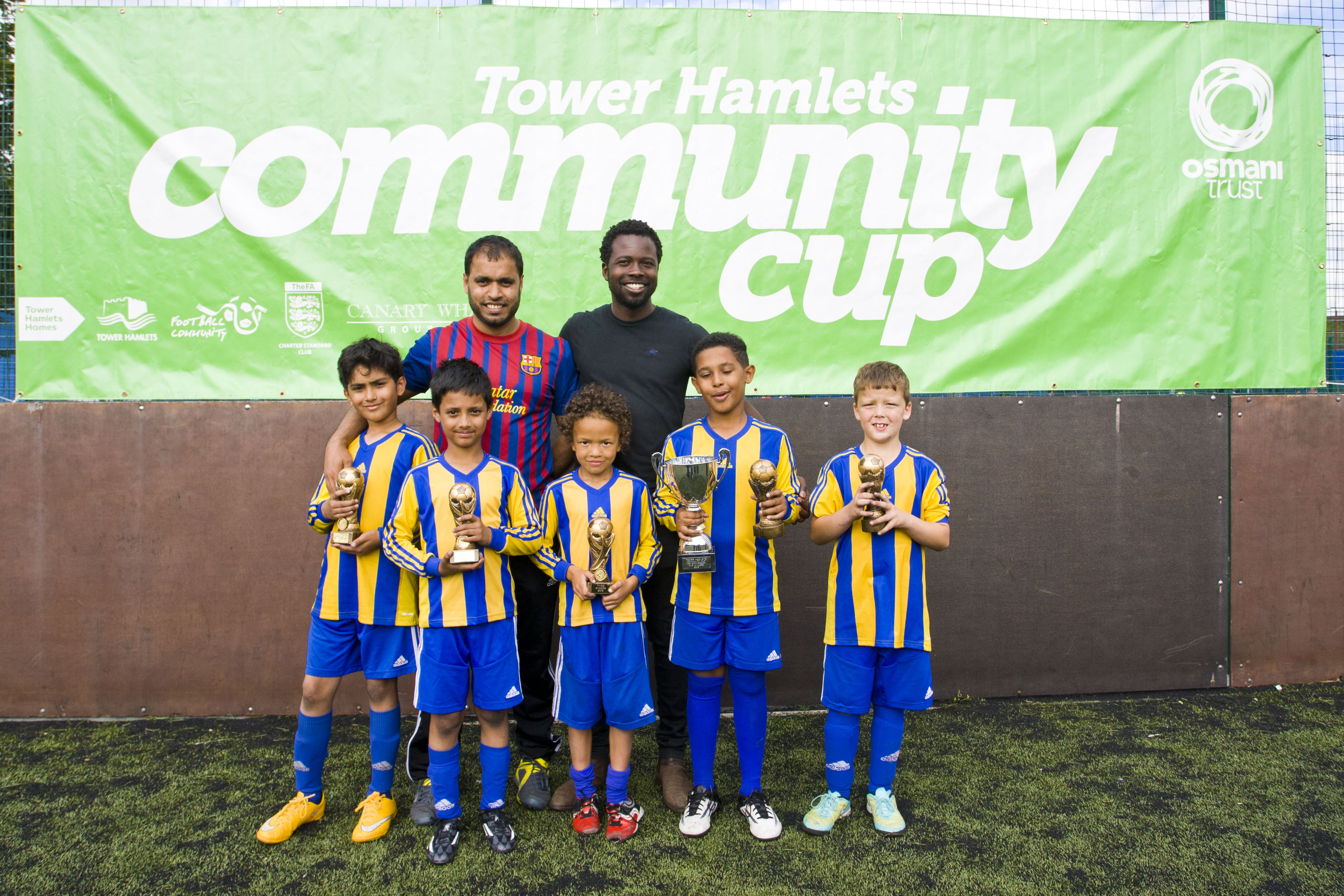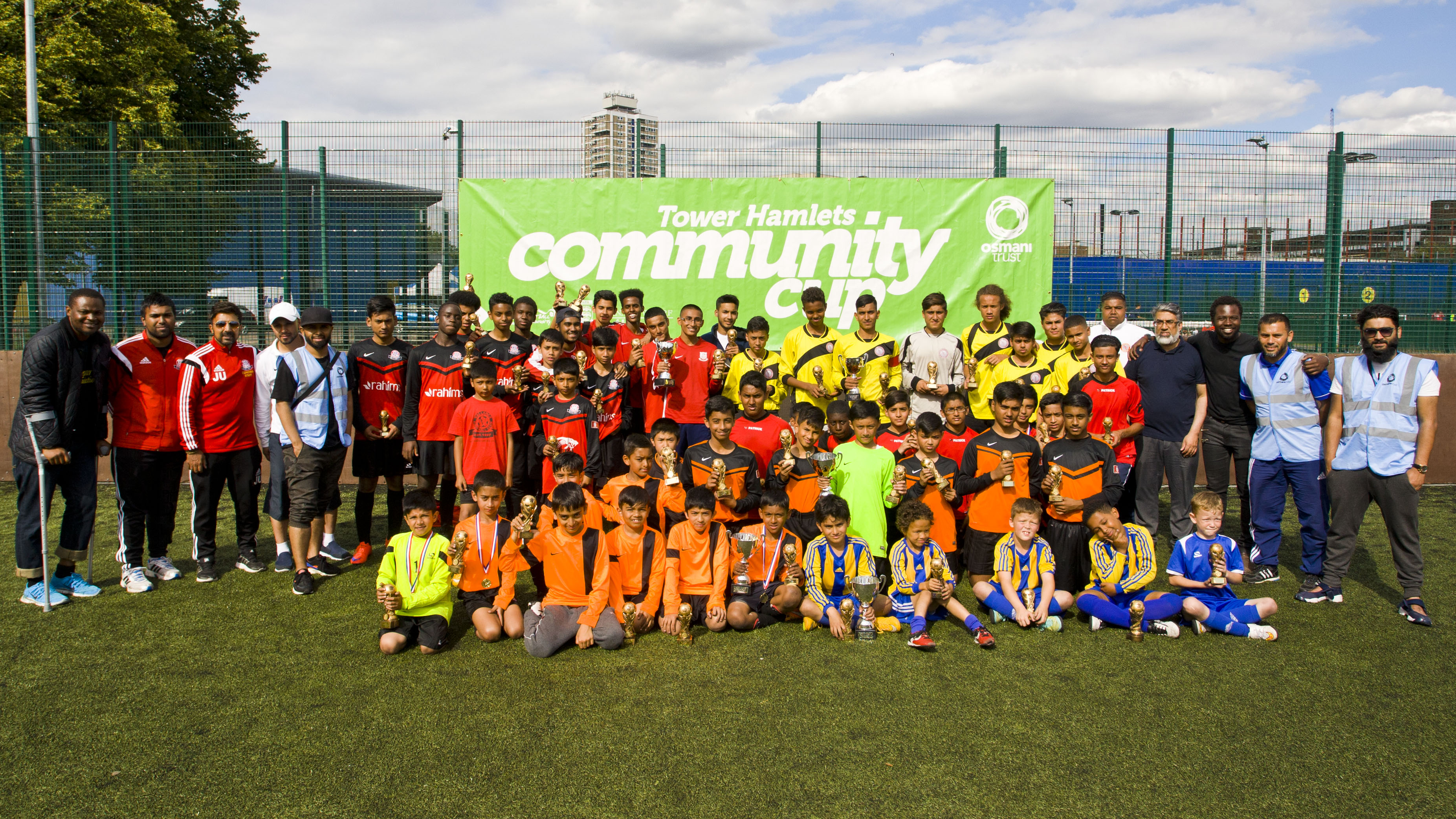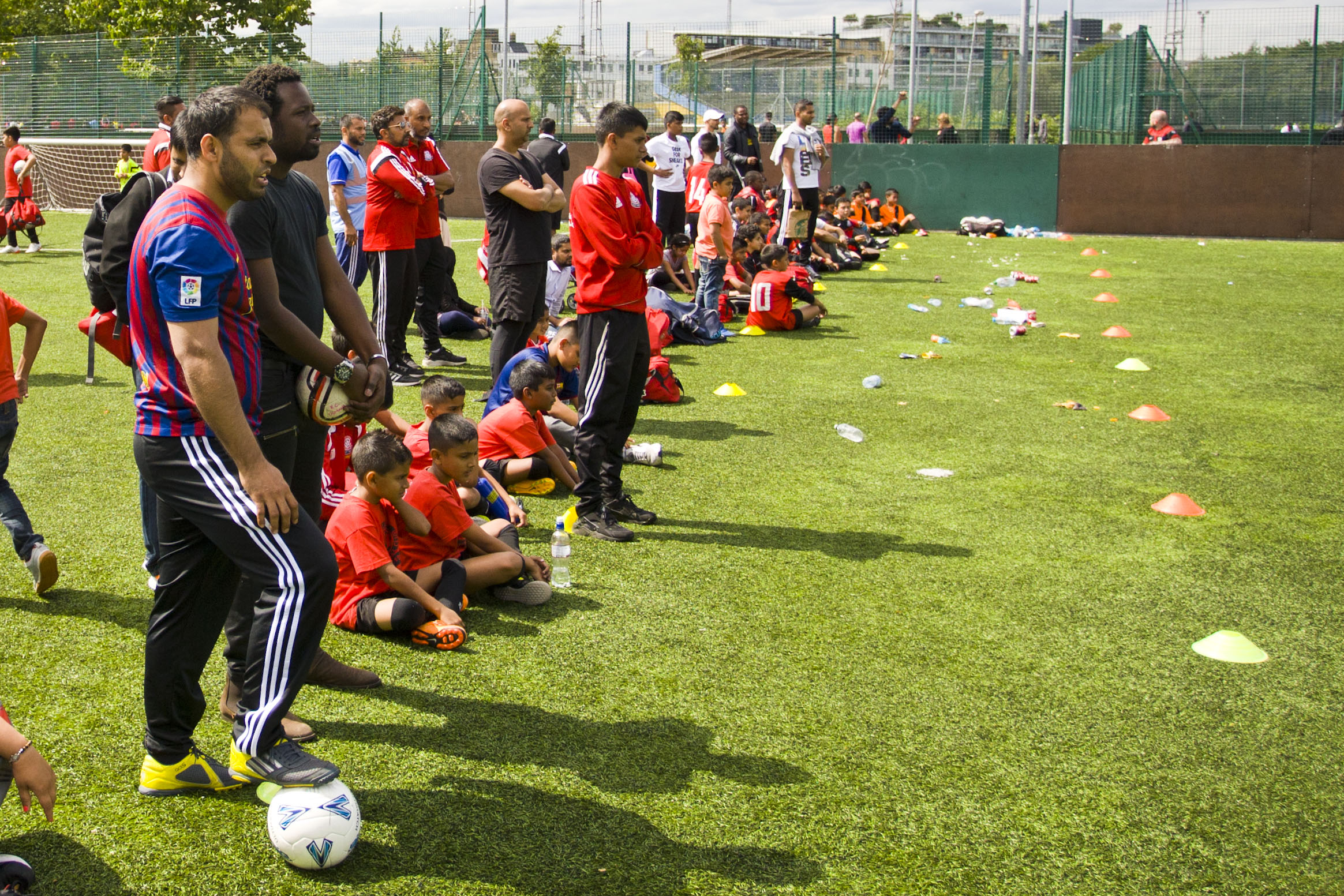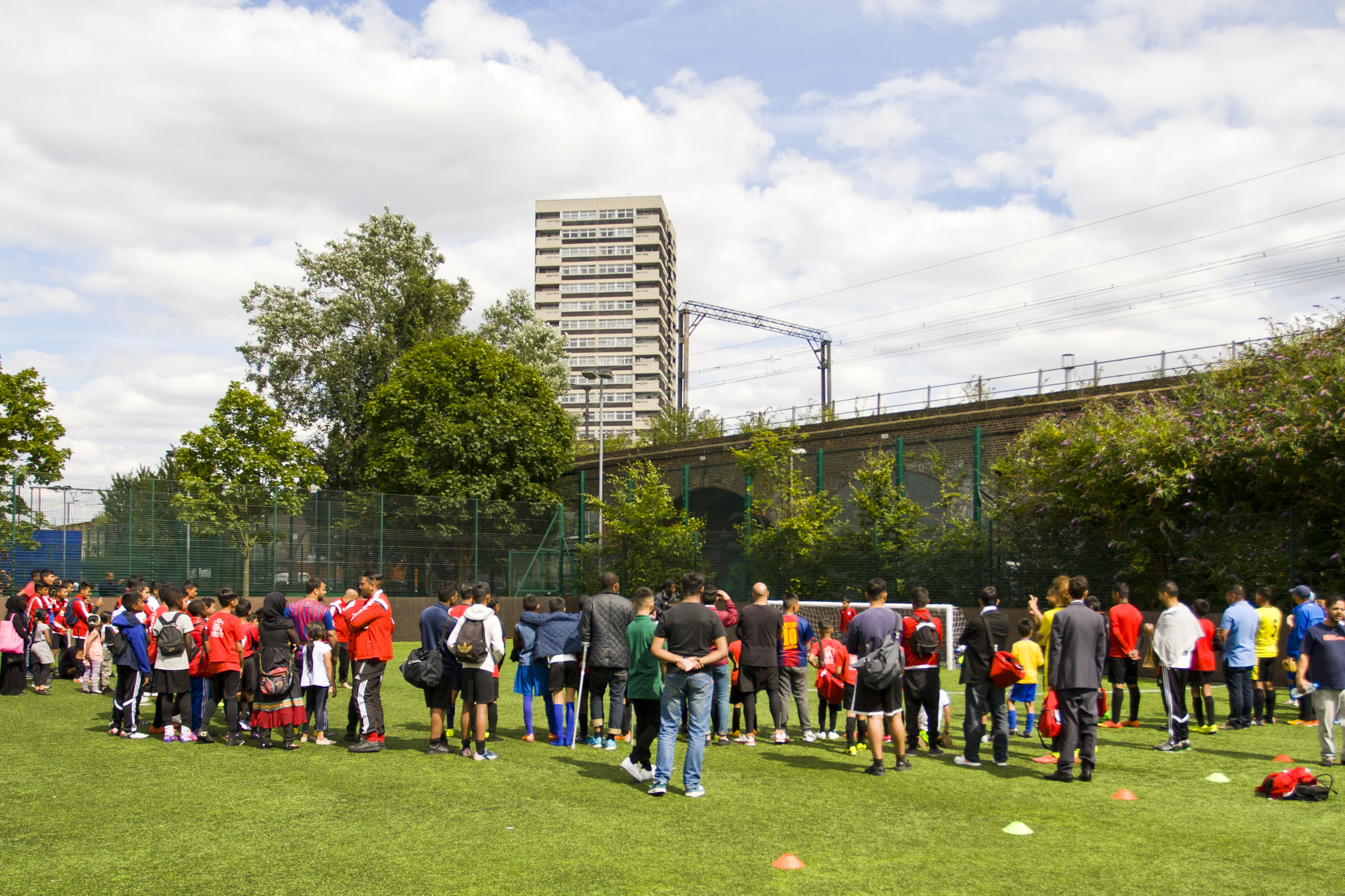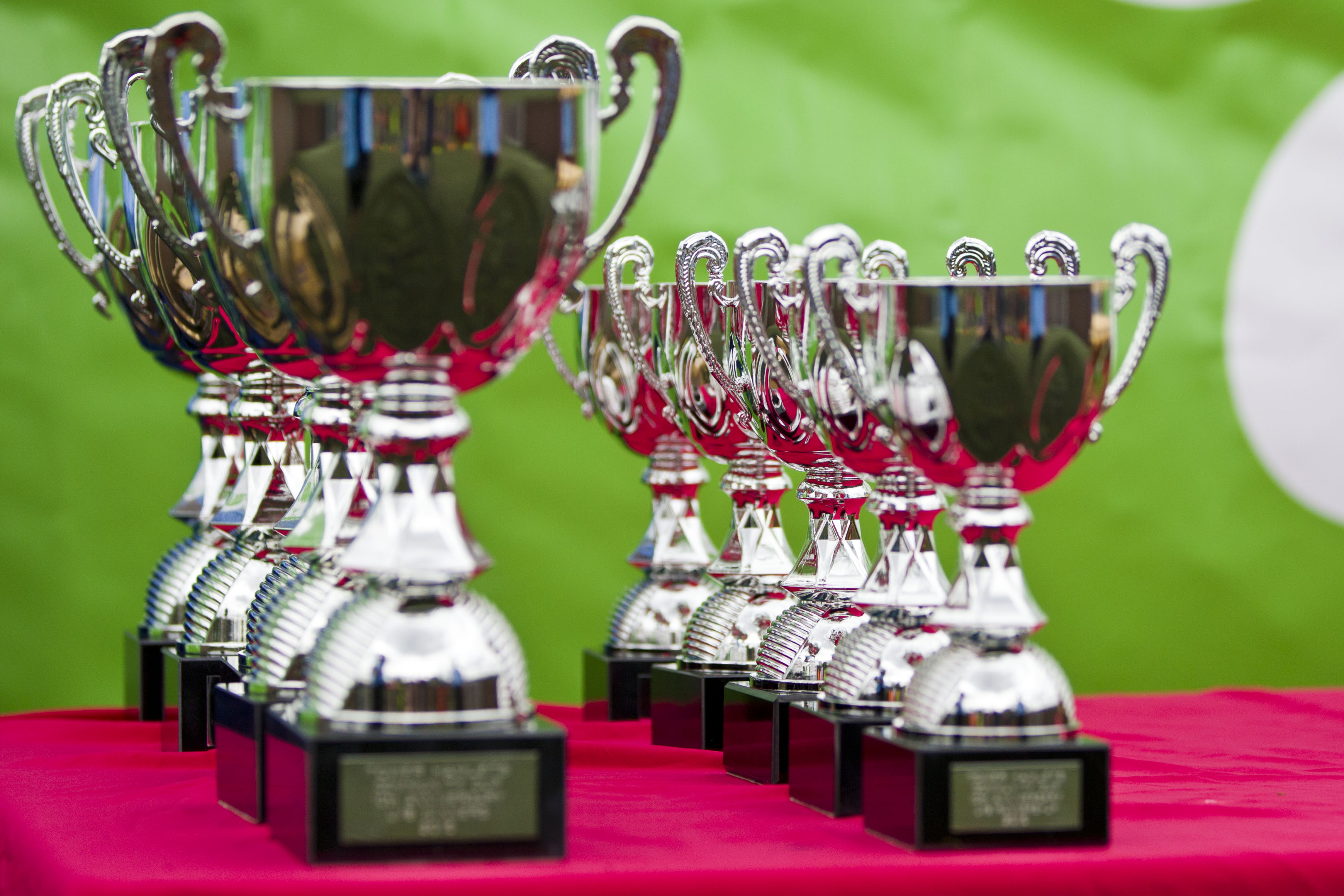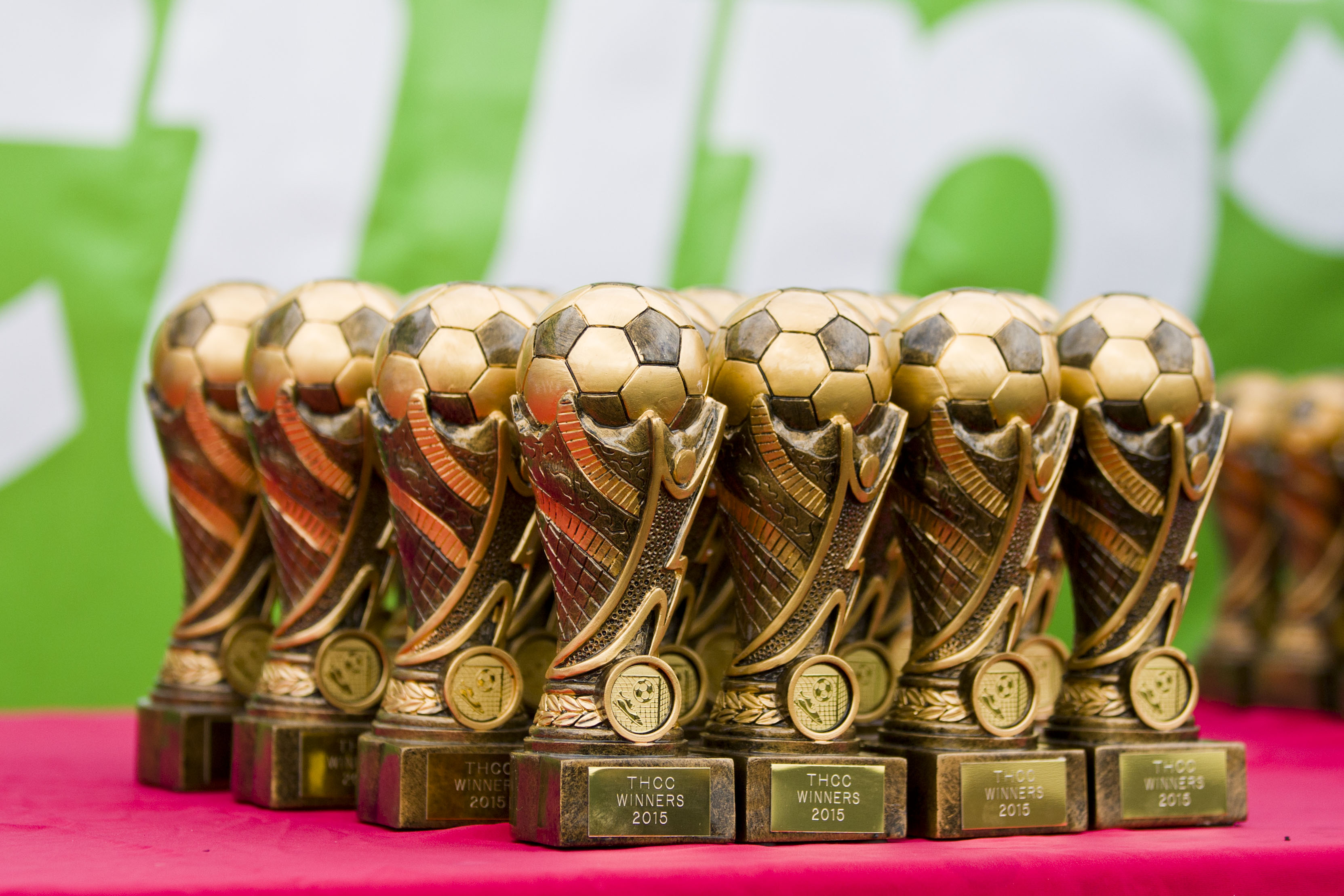 Osmani Trust hosted the annual Tower Hamlets Community Cup (THCC) on its 10 anniversary year at Mile End Leisure Centre. This year's THCC was sponsored by Canary Wharf Group, supported by Tower Hamlets Sports Development, Swan Housing and Circle Housing. Over 50 teams took part in one of the borough's largest youth football tournament. Participants, supporters and families were all treated to an array of activities, ranging from henna & face painting to bouncy castles and remote control car racing, organized by the Tower Hamlets Sports Development Team.
In addition to teams coming from across the borough, we had representation from Newham, Islington, Hackney and Camden. In total more than 500 young people engaged in a friendly but very competitive tournament. The morning saw all teams play their group games with teams qualifying for the knock out stages playing in the afternoon.
The finals for of all age groups were a treat for the spectators watching.
• FC Osmani beat Vallance 3-2 in the under 8's age group.
• Soul FC beat Vallance, on penalties, after a breath taking 3 – 3 draw, in the Under 10's age group.
• In another spectacular 3 -3 draw, FC Osmani overcame Soul FC at the penalty stage in the Under 12's age group.
• In the under 14s final Soul Youth outclassed Vallance to a 4 – 1 defeat.
• The under 16s final was a thrilling display of strength and defiance to the very last minute, from both teams, as Somers Town Future, from Camden, beat Teviot in penalties after a 2-2 final.
Alan Mallia volunteering in the event said "My first time at the Tower Hamlets Community cup and it has blown away all my expectations; a vibrant atmosphere of energetic young people demonstrating passion for football, teamwork & sportsmanship. The event had it all; Good weather, exhilarating football matches, Activity area for the whole family, Great BBQ, and a feeling of the whole borough coming together and enjoying the day"
Sana Miah, Senior Health and Sports Development Officer at Osmani Trust said, "We would like to thank everyone for taking part in this year's event and would like to extend our appreciation to Canary Wharf Group, Tower Hamlets Sports Development Team, Swan Housing and Circle Housing for supporting us in this annual event".
-Ends –
Notes to Editors
• Osmani Trust is a youth and community organisation based in Tower Hamlets. The Trust offers a wide range of youth, social welfare, health and sporting initiatives tailored to the needs of the community. It aims to provide a holistic service, which helps people, particularly those living in disadvantaged urban communities to re-engage with mainstream society and improve their quality of life.
• Through its provisions, Osmani Trust seeks to address issues impacting the community including substance misuse, racial tensions, criminality and anti-social behaviour, territoriality and gang-related violence, unemployment and overcrowding, lack of training and employment opportunities. It also places strong emphasis on the health and social welfare of the community.
• Osmani Trust works with ordinary people helping them to do extraordinary things.
For more information, please contact Sana Miah on sana.miah@osmanitrust.org or 020 7247 8080. For information on Osmani Trust and its work please visit www.osmanitrust.org
A: Osmani Trust, Osmani Centre, 58 Underwood Road, London E1 5AW T: 020 72470 8080AgeCategories_u8s-u16s